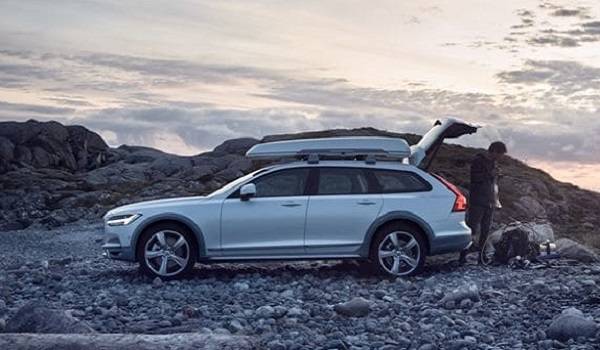 Volvo has revealed a limited-edition version of its V90 Cross Country estate that's designed to tackle the problem caused by ocean pollution.
The Swedish manufacturer has called it the V90 Cross Country Ocean Race – named after their around-the-world boat race – and have limited production to just 3,000 models world-wide.
The V90 Cross Country Ocean Race has gained it's eco-friendly credentials due to the material used to make the floor mats. Instead of using rubber or velour car mats for the V90, Volvo have fitted the model with mats made from a material called Econyl, a 100 per cent recycled nylon fabric crafted from discarded items, such as abandoned fishing nets reclaimed from the seabed.
Volvo are donating €300 (approx £260) from each sale to the Volvo Ocean Race's Science Programme, which supplies boats in the race with a range of sensors that can record data, including temperature, currents and windspeed in some of the world's remotest waters.
The sensors can also detect levels of salinity, dissolved CO2, and algae, which will help to form a more complete picture of the scale of plastic pollution in the world's oceans.
The V90 Cross Country Ocean Race has been developed by Volvo's Special Vehicles department, which is responsible for flagship Excellence models, as well as police versions of the V90 and V90 Cross Country.
As well as the eco-friendly Econyl floor mats, the car also features a special Crystal White exterior with matt grey and orange details.
Dan Olsson, vice-president of Special Vehicles and accessories at Volvo, said: "The V90 Cross Country Volvo Ocean Race is a balanced and capable all-road car, at home on normal roads and off the beaten track.
"On top of that, it includes a range of specially developed standard features such as an integrated, detachable torchlight, additional power outlets and smart dirt- and water-resistant materials."
Volvo have yet to announce the UK price and the number that will be on sale here.