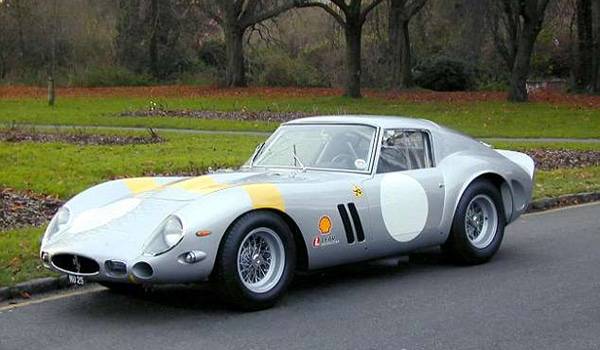 The most expensive car in the world has been bought by an American entrepreneur, who made his money selling rubber car mats.
Sold for a reported £52 million, the rare 1963 Ferrari 250 GTO is now the most expensive car ever bought.
David MacNeil, founder of WeatherTech, paid the record sum for the 1963 super car, one of only 39 models of the Tour de France winning Ferrari 250 GTO built by the Italian car maker between 1962 and 1964.
The price paid for the 300bhp, V12-powered silver-yellow example easily eclipses the £31 million shelled-out for a different 250 GTO several years ago.
The prestige car has raced all over Europe and Africa and won won the ten-day Tour de France road rally in 1964 and finished fourth at Le Mans the year before.
For MacNeil, who is based in Chicago, the GTO adds to his already ultra rare Ferrari collection, which includes a 1960 Ferrari 250 GT, a 250 GT Lusso, Berlinetta SWB, 365 GTB/4, 275 GTB 'Daytona,' F40, and F50.
The American entrepreneur now belongs to an elite club of owners which includes Ralph Lauren, Pink Floyd drummer Nick Mason and Lord Anthony Bamford – who owns two of them.
James Knight, Group Motoring chairman at UK auction house Bonhams, told CNN: 'The Ferrari 250 GTO is the motoring market's equivalent of Van Gogh's "Sunflowers" and a talisman for any top-end collection.'
According to Ferrari historian Marcel Massini, the said 250 GTO should fetch up to $100 million in the next five years if it was ever sold again.
The £52 million paid for the Ferrari is five times more than the £10 million paid for one of only five Jaguar 'Works' D-Type development cars built in the mid 1950s, which was auctioned in Arizona earlier this year.
Maybe there is money to be made selling rubber car mats after all …