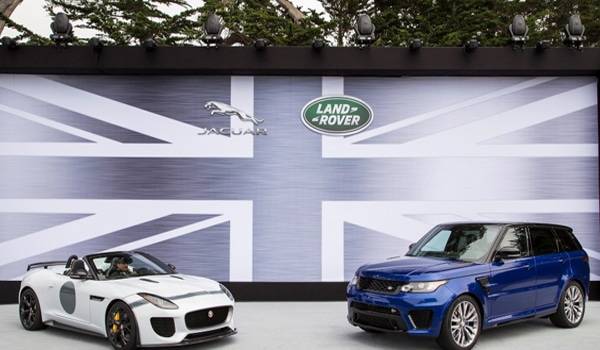 Today marks the tenth anniversary of the £1.7 billion deal which saw the creation of Jaguar Land Rover Limited following the acquisition by Tata Motors of Jaguar Cars and Land Rover from the Ford Motor Company.
Jaguar Rover Limited (JLR) became a British-registered and wholly owned subsidiary of Tata Motors following completion of the deal on 2 June 2008, which also included the rights to three other British brands, Daimler, Rover and Lanchester – a Birmingham based car manufacturer which hadn't produced a car since 1955 but became part of Jaguar Cars in 1960.
The consequence of the acquisition was that Land Rover and Jaguar Cars ceased to be separate car manufacturers and instead Jaguar Land Rover Limited became responsible in the UK for the design, manufacture and marketing of both Jaguar and Land Rover.
Shared history
Jaguar and Land Rover have travelled very similar roads during their rich history. Both have struggled through a number of recessions, fuel crises and the sad demise of the UK motor industry and both have also shared the same parentage by way of British Leyland, Ford and now Tata.
Perhaps the shared history of these two iconic British marques, dark days and all, made the creation of Jaguar Land Rover Limited a very good marriage indeed, it was simply meant to be.
And fair play to Tata Motors, who could simply have followed the same business model used by British Leyland and Ford, which seemed to do very little for both historically British car manufacturers.
The result, it seems, is that both the British legends have turned a big corner following the Tata acquisition. Jaguar Land Rover (JLR) sales have more than quadrupled since 2009 and in 2017 the group recorded its highest number of sales ever, shifting 621,109 vehicles, representing a 7% increase on the previous year.
Land Rover
Land Rover alone, which celebrated its 70th Birthday in April, has seen sales rise from 144,371 cars in 2009 to 442,508 in 2017.
The brand's best seller for 2017 was the Discovery Sport, with sales of 126,078. The Range Rover Evoque, which is due to be replaced next year, also remained a strong seller and together with the Range Rover Sport, accounted for over 190,000 sales in 2017.
Jaguar
Jaguar has finally laid to rest its old man image and having undergone a massive resurgence recorded its best ever year last year, 178,601 vehicles sold, up 20 percent compared to 2016, which in-turn was also a record year, up a a huge 77% on 2015.
Sales of the F-Pace, currently the jewel in Jaguar's crown, accounted for two in every five Jaguars sold in 2017 and the XF and XF Sportbrake, which celebrates ten years this year, have been key contributors to the resurgent and resilient Jaguar.
Jaguar Land Rover achieved its second-highest February this year and so far it looks like 2018 could be another record-breaking year for JLR. Strong sales of the new Range Rover Velar and Land Rover Discovery, as well as the Range Rover and Rover Sport, are assisting Land Rover to hit new heights, while the new E-Pace is helping to ramp up sales for Jaguar. The F-Pace however looks like it will continue to be Jaguars best seller, followed by the XF.
Here's to another ten years of Jaguar Land Rover