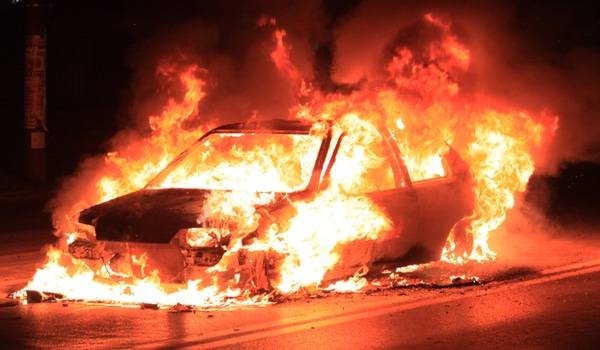 The RAC is warning drivers about fake social media posts and emails falsely linking cars to recent fires that only occur in hot weather and heatwaves.
According to some online reports, filling your car's petrol tank in high temperatures could cause a fuel tank explosion, however the RAC has dismissed these claims as a social media hoax.
The claims suggest there were five cases of fire last month due to petrol tanks being refuelled to the brim and in many cases they were linked to a video of a car on fire as proof. But RAC technical experts have dismissed the reports and have said the videos are unrelated to the emails and social media posts in question.
According to RAC spokesperson Rod Dennis, "there is no risk of explosion from filling up a fuel tank fully and drivers should have no concerns in doing so.
"We'd recommend people avoid the temptation to share misinformation like this via social media."
The fuel systems in modern cars are designed to cope with any expansion of fuel, or vapour coming from the fuel and there is no chance of a fire being caused.
However, while the current heatwave won't cause petrol tanks to explode, it can lead to problems if drivers neglect other areas of general car maintenance, with both the engine coolant and oil being worked harder in the summer months.
Extreme temperatures can also increase the risk of blow-outs for tyres that are under-inflated or in a poor condition.