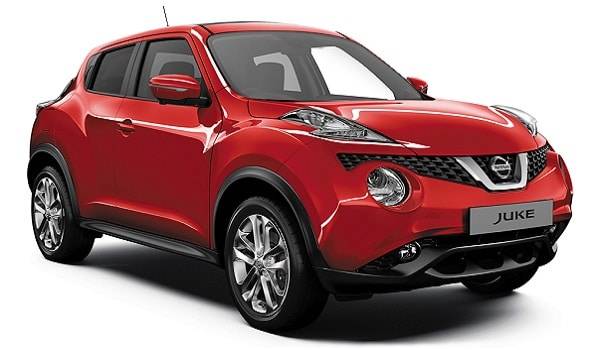 Chelsea FC boss Antonio Conte has revealed why he prefers his Nissan Juke instead of a luxury supercar, favoured by many of his players.
The multi-millionaire manager says he has no desire to buy a flashy motor, as his wife prefers to have a small car because they are easier to drive, especially if you are starting to drive on the right.
According to Conte, the Juke is enough for his wife and his daughter, especially for the school run. "I think that it is enough to have this type of car."
It seems the £15,000 Juke is more than enough for what he needs. "I don't know about this but everyone has to understand the utility of something.
"In this case to bring my daughter from my house to the international school it is not necessary to have a Ferrari or a Porsche", he adds.
"It is enough to have a Nissan to do this in a simple way."
Conte's preference came to light after his Juke was crushed when a huge glass tabletop blew off a rooftop terrace and onto the car's bonnet during a storm last week, sending thousands of tiny pieces flying everywhere.
The £9million-a-year manager is currently driving a Toyota Yaris while his Juke is being repaired.
It seems the Italian prefers value for money, so we are sure a set of prestige luxury Nissan Juke car mats will be right up his street, especially with a stunning blue trim to match the Chelsea colours.
Chelsea stars and their cars
We are pretty sure that most of the Chelsea squad do not follow the example set by Antonio Conte, however midfielder N'Golo Kante seems to share the same preference as his boss, driving a smart down-to-earth Mini, costing around £20,000.
Unfortunately the Frenchman's car was also damaged last week when he pranged it on his way to Stamford Bridge for the Carabao Cup semi final first leg clash against Arsenal. It seems he hit a lorry on King's Road, resulting in a dented front wheel arch and a smashed wing mirror.
Some of Kante's team mates however do prefer prestige, midfielder Willian drives a Bentley Bentayga with an eye-watering price-tag of £135,000.
David Luiz drives a Mercedes G-Class – with the most basic model starting at £90,000, while goalkeeper Thibaut Courtois drives a left-hand-drive Cadillac Escalade, which start at £85,000.