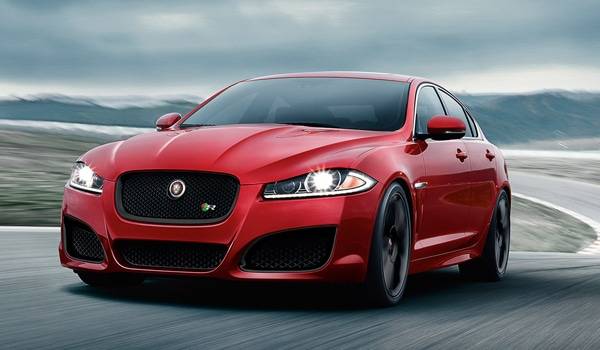 The Jaguar XF celebrates ten years of luxury motoring and the motorway cruiser is still going strong.
Jaguar, the iconic UK car manufacturer, has had some turbulent times in its long history, but the modern Jaguar has shaken off its old man image and is soaring to new heights with new models and record-breaking sales.
One of the jewels in Jaguar's crown is the XF, which has stood the test of time and been a big part of Jaguar's resurgence.
The multi award-winning luxury executive saloon was launched in March 2008 as a replacement for the Jaguar S-Type and built at the Castle Bromwich Assembly plant in Birmingham.
Although the XF was a significant design change from the S-Type, it was given a facelift in 2011, which included front and rear styling changes and internal trim enhancements, adaptive cruise control and a new four-cylinder 2.2-litre diesel engine.
A second generation XF was introduced in 2015 and began to cut-it in a market dominated by Audi and BMW.
XF Sportbrake
The Sportbrake went on sale in October 2012 as an estate version of the big-booted saloon, although sporty styling was given priority over luggage capacity,
According to Jaguar chief designer Ian Callum, "every line on the Sportbrake serves a clear purpose, creating a fast, sweeping silhouette. This gives the car a sense of speed and a very dynamic appearance. As a result, I think it looks just as sporty as the saloon, if not more so."
A second-generation XF Sportbrake was unveiled in 2017 as a rival to the BMW 5 Series Touring and the Mercedes E Class Estate.
The latest model of the XF features a state-of-the-art 2.0-litre "Ingenium" petrol engine and is also packed with the latest tech as standard. Heated seats, keyless entry, parking sensors, wifi hotspot and Bluetooth, there are also disappearing rotary dial and air vents that rotate out of sight when you power down the car. Very Cool.
Much has changed in the ten years since the launch of the XF, driverless cars were just a dream, the iPhone was a baby, Instagram was unheard of and believe it or not, Gordon Brown was the Prime Minister.
Jaguar XF car mats
Drive a Jaguar?
We manufacture luxury car mats for the XF, as well as luxury Jaguar car mats for most models, including the F-Pace and XE, as well as earlier models of the F-Type, S-Type, X-Type, XJ, XJ6 and XJS.