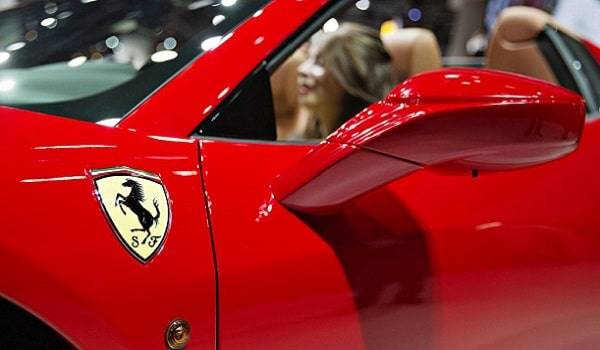 A special Ferrari exhibition to mark Ferrari's 70th anniversary comes to an end next week.
The exhibition at the Design Museum in London opened last November as part of Ferrari's 70th birthday celebrations and features a host of classic Ferrari's, including the 166MM (1950), bought by Gianni Agnelli, future head of Fiat, who said at the time "I shall always remember my first Ferrari".
The Ferrari Tipo 500 Grand Prix car in which Alberto Ascari won the world championship in 1952 and 1953, the 250 GT SWB which Sir Stirling Moss drove to victory in the 1960 Goodwood TT.
Also featured is Michael Schumacher's F1-2000 car, a 250 GT Sperimentale (1961), 275 GTB/4 (1973), 365 GTB/4 (1973), Testarossa Spyder (1986), F40 (1988), and LaFerrari (2015).
The exhibition also provides some insights into the world of Ferrari and its founder, Enzo Ferrari. A display titled, Ferrari: Under the Skin, took two years to curate and features early design models, famous cars and some intriguing personal artifacts such as Enzo Ferrari's hairbrush and driving licence, as well as racing helmets worn by Ascari, Mike Hawthorn, Gilles Villeneuve, Schumacher and many others.
There are also Ferrari documents signed by Miles Davis and Steve McQueen and original drawings of the 250 GTC and Superamerica Coupe Speciale.
Alongside the cars (and personal artefacts) the exhibition also features full-size design and wind tunnel models in wood, wire and modelling clay.
Andrew Nahum, curator of the exhibition says that these models "are a window into the fascinating and private world of car design – one of the greatest and most complex industrial arts.
"The aim of the exhibition was to examine the whole phenomenon of Ferrari. How did it come to exist as a brand with so such power and resonance? How do Ferraris come to be designed and created, both in lingering terms and aesthetically? We look at the techniques and process of design both in the early years and of course today."
"The personal memorabilia are fascinating, but they gain special power from their display together with the cars, the design artefacts, drawings, film and photography. There have been few car exhibitions with this range and scope."
Although Ferrari is a global presence today, "its emergence in a still unsteady post-war world and its steady growth in achievements and reputation, based on its engineering, its design and on Enzo Ferrari's skilful performance, is a fascinating story that is less well known."
Sounds worthy of a visit, so if you fancy marveling at some classic Italian design or have a hankering for anything prancing horse-related, why not get yourself down to the Design Museum exhibition in London and check it out.