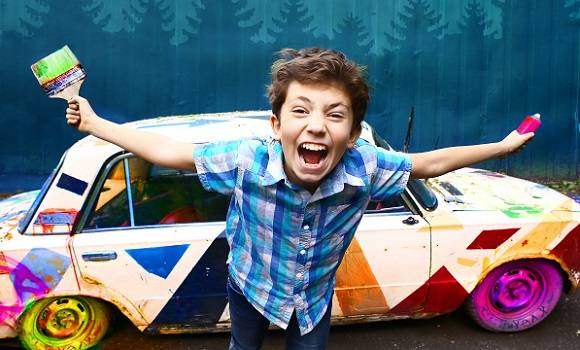 Car manufacturers like to show their funny and mischievous side occasionally and unable to resist a giggle, a number of PR departments have made it a seasonal habit of trying to 'April Fool' us with their press releases.
Some are done for over-the-top hilarity, while others put in a lot of effort to make their press release as convincing as possible. This year has been no exception and here is a small pick of a 'foolish' bunch.
Seat – Arona Copper Edition
The leading Spanish manufacturer has announced the Arena Copper Edition. Spurred on by proposals by HM Treasury to scrap the 1p and 2p coins – leaving the country with over 15 billion redundant coins, the Arena Copper Edition has a handy coin slot next to the gear leaver. "Seat has found a way to keep these soon-to-be historical artifacts motoring on for years to come," it says.
MG – Alpaca-powered crossover
Daniel Gregorious, head of sales and marketing at MG UK, said the company "looked forward to the day when people resign horsepower to the history books and refer to alpaca power. It really packs a punch."
Honda – CR-V Roadster
The prototype does suffer from its total lack of a convertible roof, making it somewhat unsuitable for the UK's two-day summer, while the loss of structural rigidity makes it 'completely undriveable.'
Hyundai – Cacao Corner
The biodegradable and viscous material of Cacao Corner (located at Hyundai's test track and paved with just cocoa, butter and milk) enables Hyundai to capture tyre prints for later analysis. Remnants of the track are, the brand says, responsibly disposed of during Easter.
Aston Martin – Project Sparta
Fitted with a 6.5-litre naturally aspirated V12 engine, it will produce 1,100bhp and go head to head with some of the most famous trucks out there such as Grave Digger, Big Kahuna and Jailbird.
Sometimes it can be difficult to tell truth from reality ….  cant wait to see what send out next year.